2019-07-13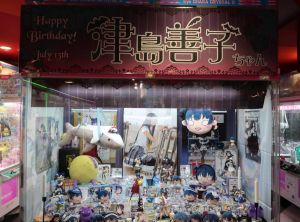 July 13 was Tsushima Yoshiko's birthday, and there were decorations at some of the Sega Game Centers.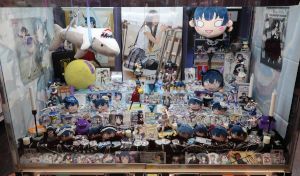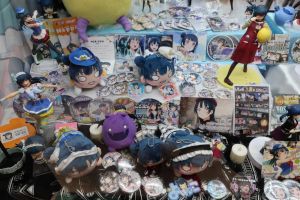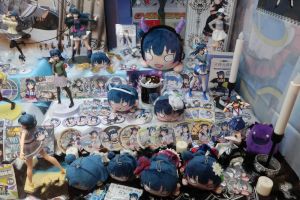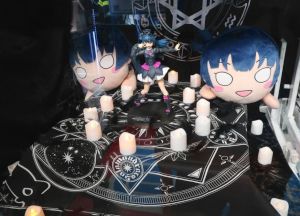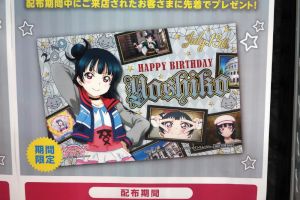 They also passed out a birthday postcard of Yoshiko, but there were many people lined up for those.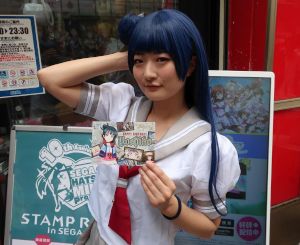 Sega Akihabara had a Yoshiko cosplayer passing out the postcards.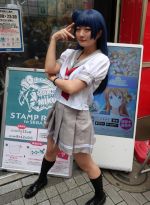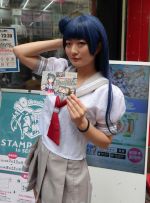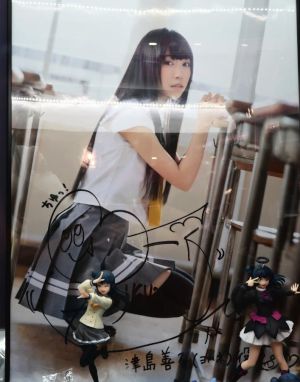 There were also some photos of Yoshiko's seiyuu Kobayashi Aika on display.