2013-12-20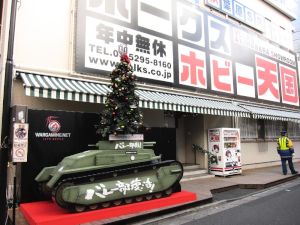 Starting December 20, 2013 there was a tank with a Christmas tree on top off it parked outside of Volks Akihabara Showroom.

After Christmas, this tank was moved to DOS/V Paradise.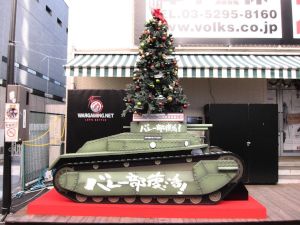 This was in commemoration for the PC game World of Tanks, and was a collaboration event with Girls and Panzer.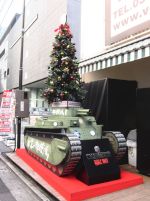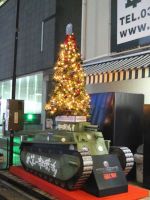 At night the Christmas tree was lit up.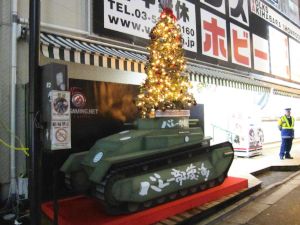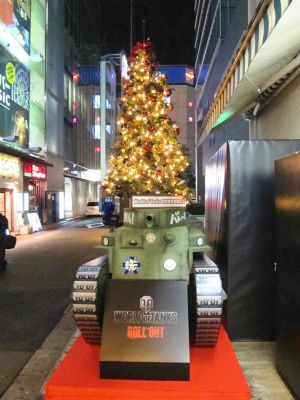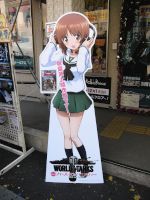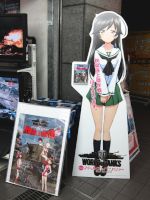 In addition to the tank, there were life-sized character pops of Girls and Panzer characters in front of some anime and computer shops.