2013-12-17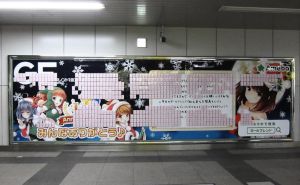 During the third week of December, there was a large advertisement for the on-line card game Girlfriend Beta inside JR Akihabara Station.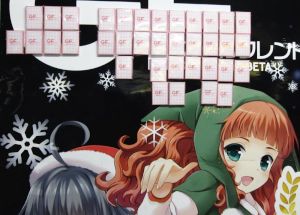 The advertisment was covered with "voice cards" that were taped on top of the ad. The voice cards had a chip containing an audio message from various seiyuu.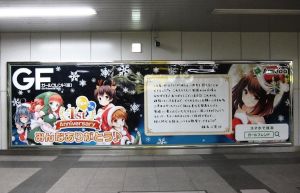 In about one day, all of the voice cards were taken away.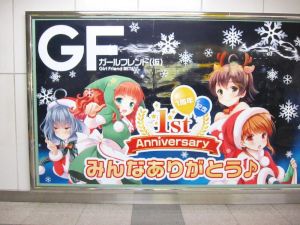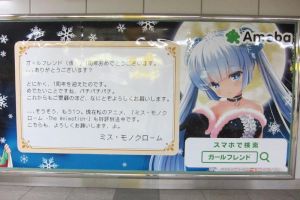 On 12/19, the right side of the advertisement changed to Miss Monochrome.